Used Dryers Indianapolis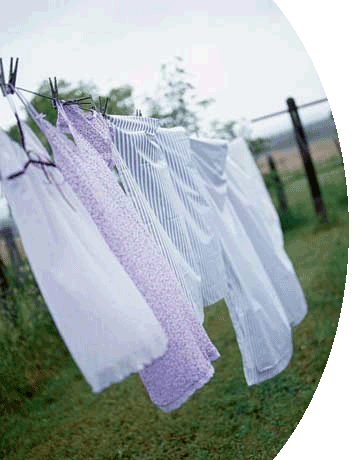 Used Dryers in Indianapolis at Big Jon's Used Appliances!
When it comes to selling used and refurbished dryer in the greater Indianapolis area, we have several options to choose from. Big Jon's has a wide variety of electric and gas dryers in a variety of sizes, colors, brands, and age ranges. Feel free to come to our showroom in Speedway and take a look at the name brand appliances , such as Whirlpool, Kenmore, Maytag, GE, Frigidaire, Hotpoint, Magic Chef, LG, and other major brands.
All used Dryers come with:
- a quality checklist on every machine
- a cord to match your home
- drop off and delivery available for a small fee
- free haul away
- full parts/labor warranty
---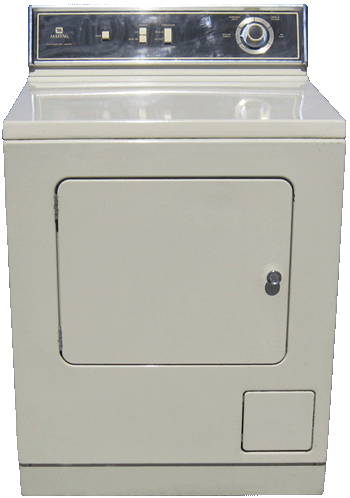 Basic Washers and Dryers
Typically 15+ years old
$
Our basic washers/dryers usually go in hidden places such as basements or garages. Although these appliances have obvious exterior blemishes, they have passed our Quality Checklist.
---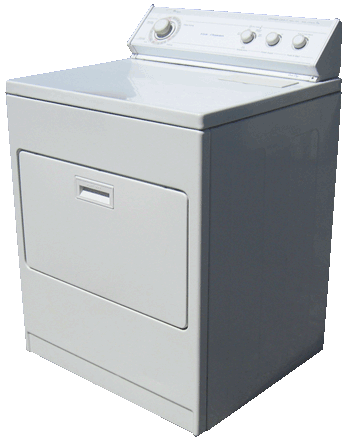 Standard Washers and Dryers
Typically 7-15 years old
$$
Our standard washers/dryers are our most popular sets showing few signs of wear, scratches, and dings. Matching sets available. Comes with standard 90 day warranty.

---
Deluxe Washers and Dryers
Typically 1-7 years old
$$$
Deluxe washers/dryers might have digital controls and are usually fairly new. These appliances look almost new and can be front load or traditional top load.
---
Buying a used dryer in Indianapolis, Avon, Plainfield, Speedway, Brownsburg, Beech Grove, Greenwood, Noblesville, Carmel, Fishers, and greater Indianapolis is a great way to save money. At Big Jon's Used Appliances we have a wide variety of used electric and used gas dryers. All of our dryers, whether gas or electric, have been tested and completed a quality checklist that includes the following items:
Timer sets - When purchasing a used dryer in Indianapolis, you need to consider the timer on the dryer. If the timer on the used dryer is broken, it is possible that your dryer will not shut off, causing it to get too hot and possibly creating a fire hazard. At Big Jon's Used Appliances we test every timer on every used dryer to ensure it progresses and shuts off. Click here if you would like more information about fire hazards involving dryer vents.
Clothes tumble - When you turn your used dryer on, it should tumble the clothes inside with relatively little noise. There are a few things that are involved with your dryer tumbling correctly. The first is the belt on the dryer. We ensure that the belt on your dryer is in good working condition and shows no sign of breaking soon (i.e. it is not frayed and there are no obvious nicks). Second, the used dryer needs to have rollers (wheels) that are well oiled and move without making squeaky or grinding noises. Last, there is a liner around the dryer tub that protects the two metals from grinding together. At Big Jon's Used Appliances we check all the items mentioned above and ensure that your electric or gas used dryer tumbles properly.
Generates heat - The most important part of your used dryer is to make sure that it generates heat. Electric dryers are heated using a series of fuses and a heating element. If any of these go bad, then your dryer will not heat. With a gas dryer, the air is simply heated by igniting the gas with a spark (similar to a used gas stove). We make sure all these items are working properly and are included in our full warranty.
Safety features - Due to the use of high heat, there are a few safety issues that must be checked on every used dryer. Big Jon's Used Appliances, LLC, checks items such as the door switch to make sure the dryer shuts off when the door is opened during a drying cycle. Without this important safety check, it is possible for a small child to be injured by getting into the dryer while it is running. The most threatening safety issue involving your used dryer is the lint buildup in the dryer. If this lint touches the flames of a gas dryer or the heating element of an electric dryer, it can ignite and possibly pose a fire hazard. Big Jon's Used Appliances removes accessible lint from each machine to minimize the threat of a fire hazard with your used dryer.
---
10 reasons to buy a used dryer from Big Jon's Used Appliances in Indianapolis
1. Each dryer comes with a full part/labor warranty
2. Each used dryer has been tested and passes our safety checklist
3. Each used dryer has been cleaned and most lint removed
4. You can save hundreds of dollars by buying a used dryer
5. Big Jon's offers drop off and delivery
6. Big Jon's offers free removal of your old used dryer
7. If you currently rent a dryer, you can buy for a fraction of the cost and own it
8. We have a nice, safe showroom for you to browse our inventory
9. Big Jon's doesn't nickel/dime you with extra fees like cord replacement
10. Because going to the Laundromat stinks!
Indianapolis, PLainfield and Bloomingtons' Used Appliance Store & Appliance Repair.
Big Jon's Used Appliances, LLC
3635 W 16th Street Indianapolis, IN 46222
317-683-3091
2678 E Main Street Plainfield, IN 46168
317-268-6880
Mon-Fri 9:30-5:30 Sat/Sun:10-3
Bloomington, Indiana
611 W 11th Street, Suite 4 Bloomington, IN 47404
812-287-7021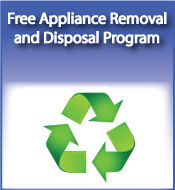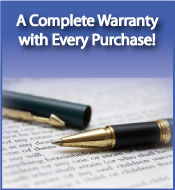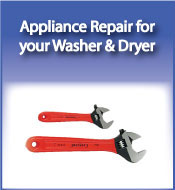 "I just remodeled my house and I got all of my appliances from Big Jon's Used Appliances in Speedway. They have been great and look as good as brand new appliances. I saved over $1500 buying used at Big Jon's. I bought it on a Thursday and they delivered it the next day. I was impressed! Thanks."
"...I got a great discount by buying multiple items from Big Jon's Used Appliances... I bought a great washer and dryer set!"
Top 5 Reasons To Buy Used
1. You save a ton of money
2. All come with a warranty
3. All appliances are tested
4. Look almost like new
5. Cheaper than repairing your appliance